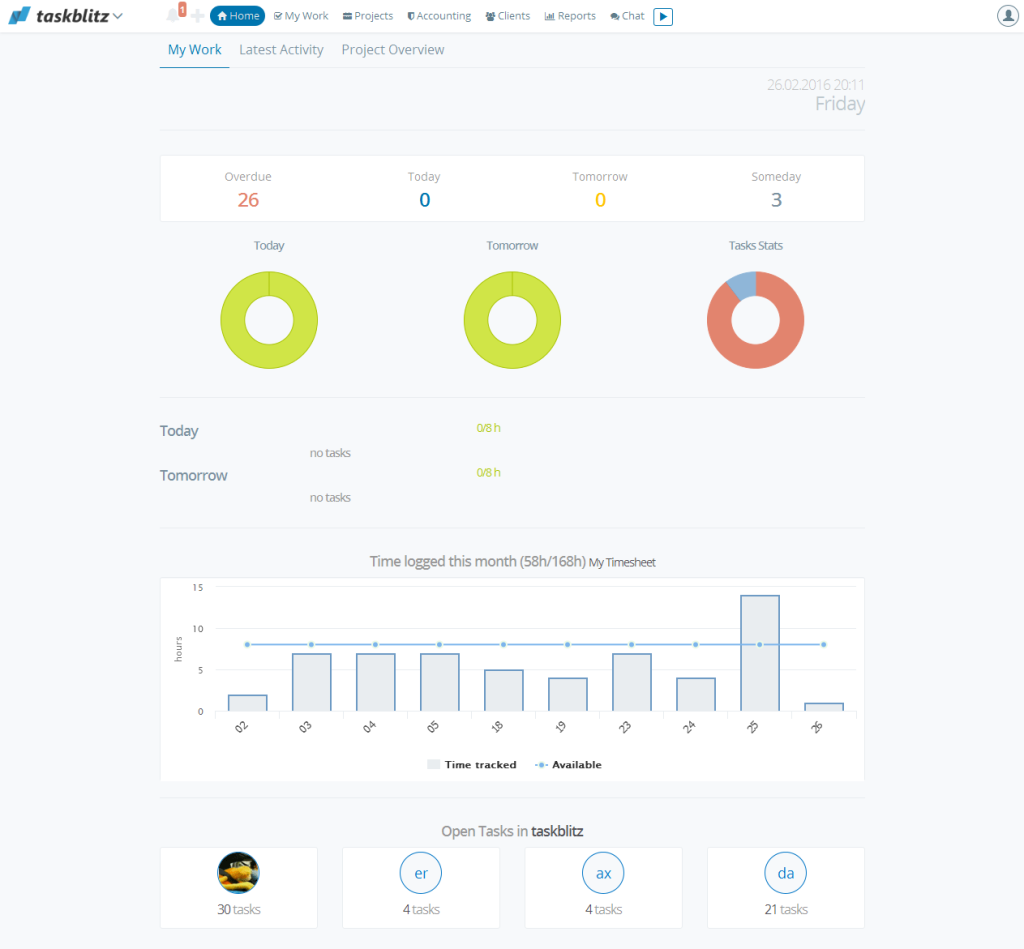 The dashboard give you a quick overview about your tasks, projects and the latest activities in your organization. The first tab shows a brief summary of your current and upcoming up tasks, some statistics, your monthly tracked work hours and the workload of your team.

The next tab shows the activity stream with all the actions that happened recently. If you work in a team plan you see the actions from all organization members here.
On the next tab you find the project overview showing all your project and giving basic information about the current status. If the project is out of time or money you see that status indicated by a red status symbol. If everything runs smooth a green sign is shown. Click on a project to go to its detailed overview to see all tasks, discussions, files and notes of it.