With a focus on simplicity and overview taskblitz offers you the understandable interface of a task management application with the power of a solid business app.
---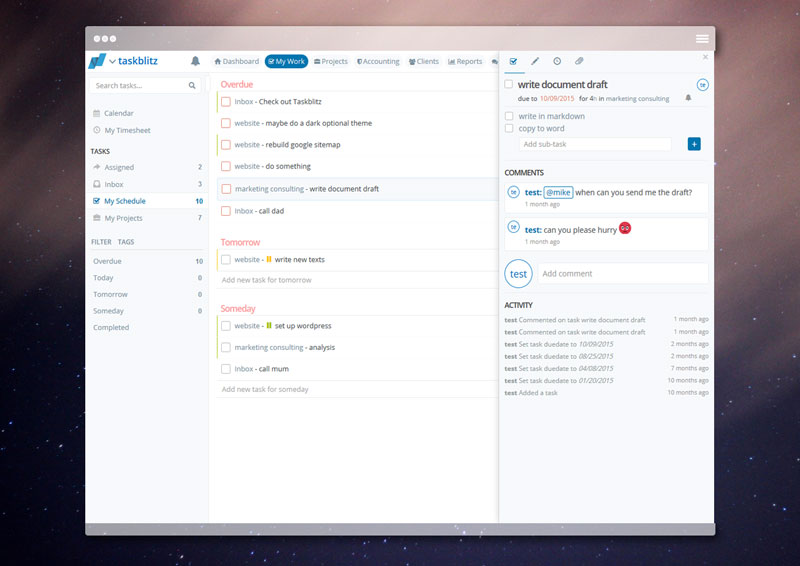 Powerful list and calendar visualization of your work tasks. Assign tasks, attach files and discuss details by adding comments. Use filters, tags, project and the inbox to organize your work.
---
Bring structure into your project with milestones, deadlines and responsible persons. Easily plan your project with a simple drag&drop interface. Control the progress of your milestones and tasks and monitor all relevant project KPIs.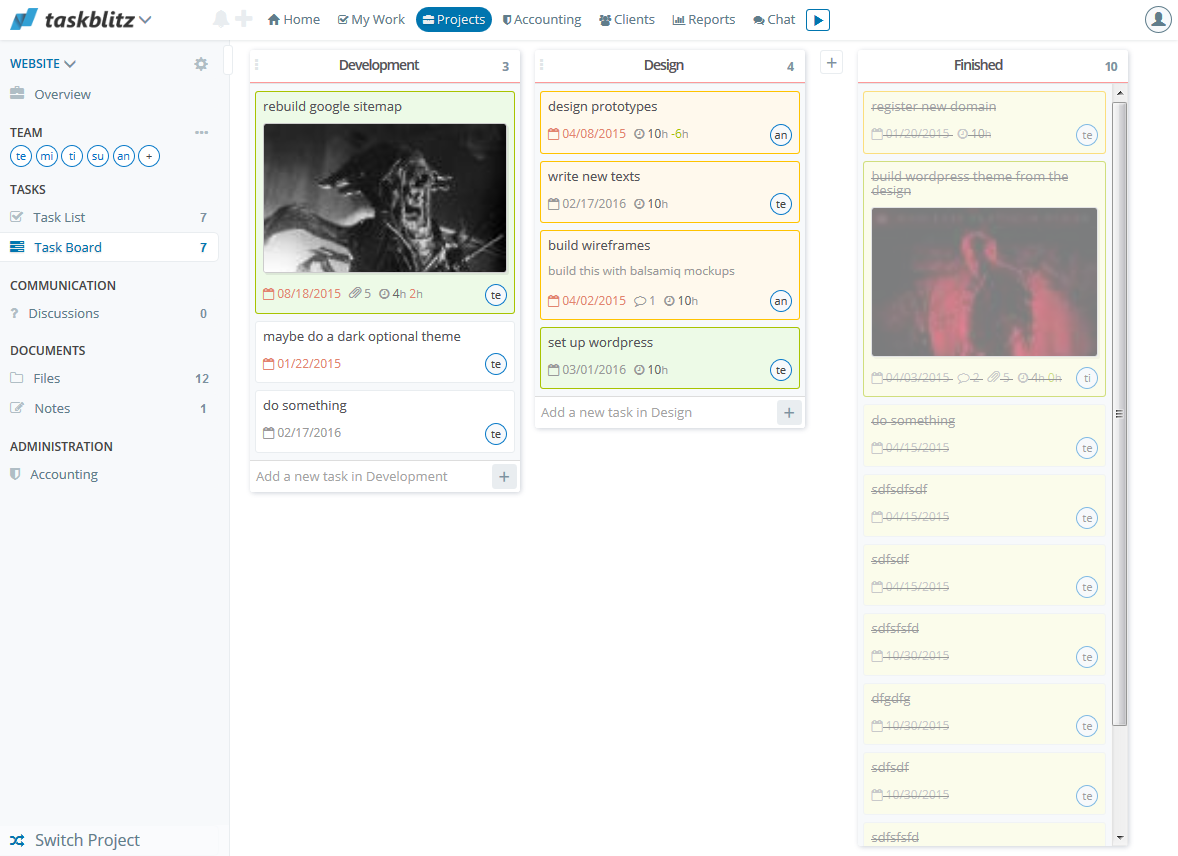 ---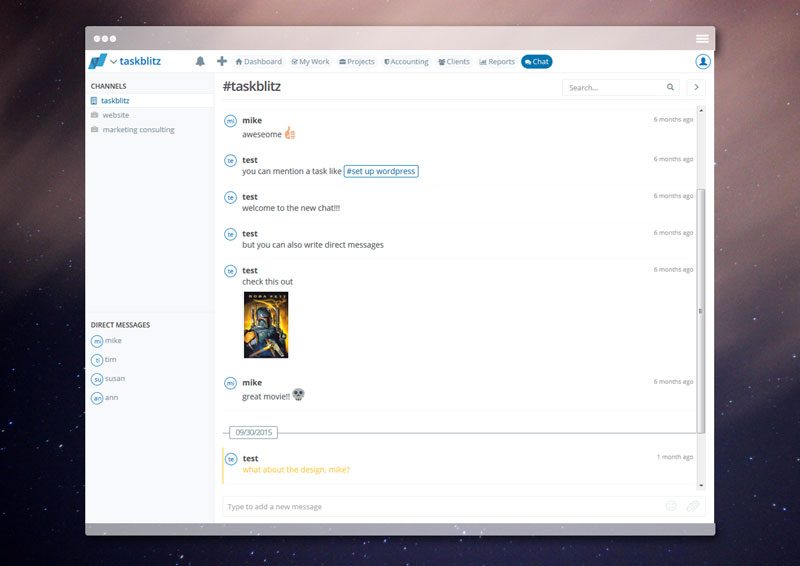 Get rid of email chaos and use the built-in chat for fast, easy and though powerful real-time communication with your team and individual team members.
---
Create effectively invoices and proposals semi-automatic based on your projects and time-sheets. Simple keep track of all your income and expenses and have a simple and powerful cash overview.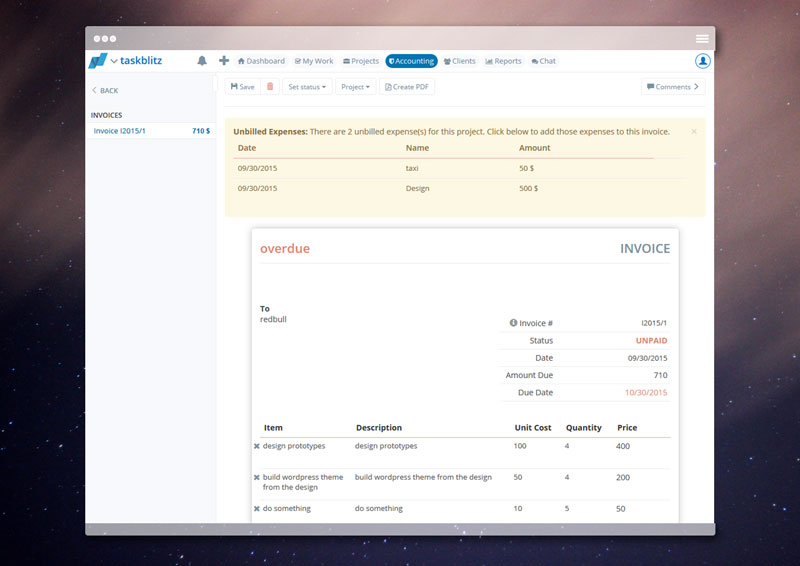 ---
---
The taskblitz Apps are available on mobile devices and for the desktop. Plus: our mobile apps also work on tablets and devices with larger screens.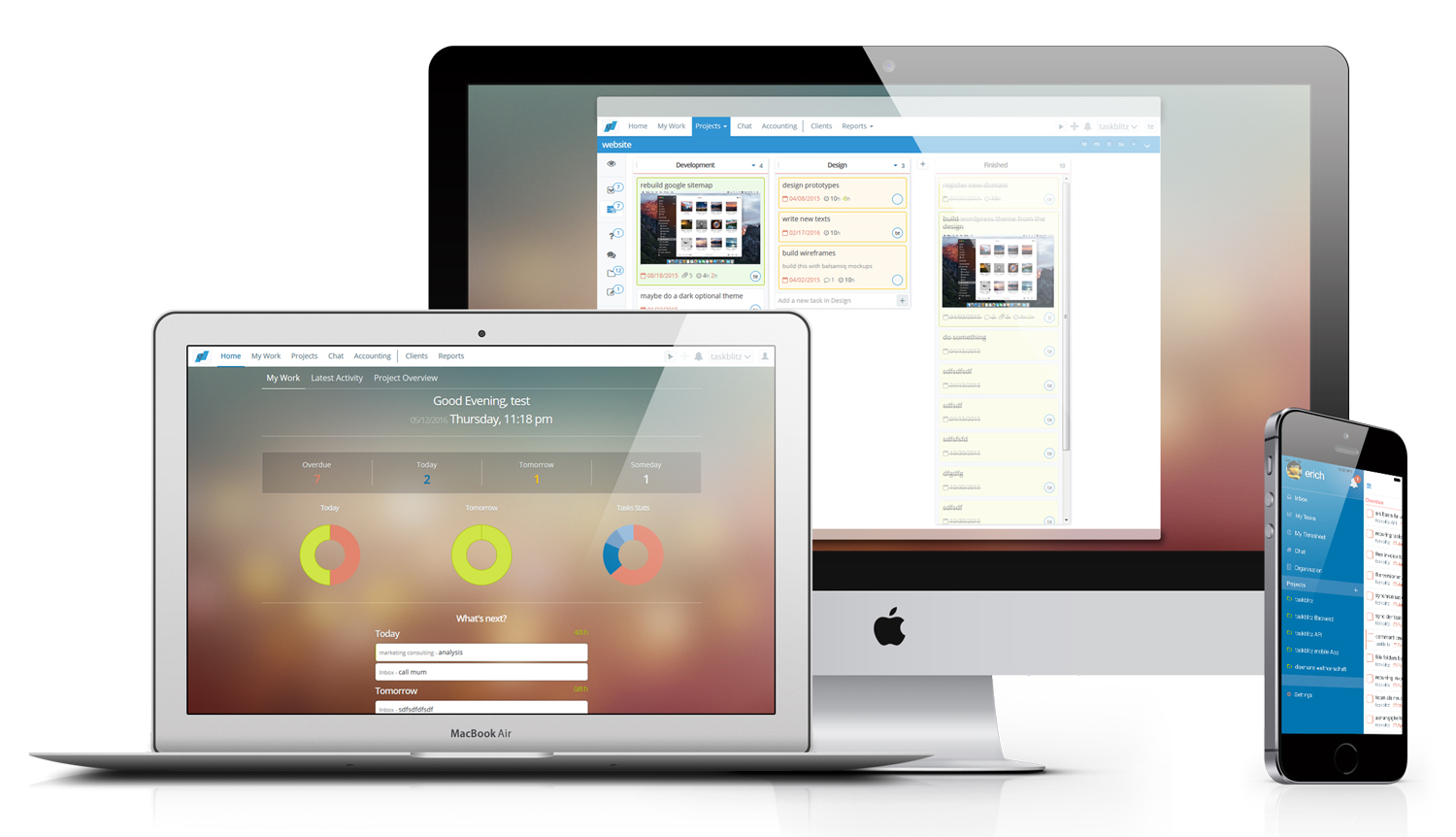 ---
Like what we have built? We'd be happy to have you and your team on board!